It has been too long since I last posted! We got internet installed at our flat and I am finally settled in. We're in the third week of classes and I really enjoy them. We have a group presentation due at the end of the semester for Microeconomics and my group has decided to investigate Ottakringer Brewery (a local Viennese brewery in the 16th district) – should be a good time.
Last weekend I had an opportunity to visit Budapest, Hungary with some friends from Webster Universtiy. Budapest is breathtaking, especially at night. The Parliament on the Danube River is made mostly of gold and cost over a billion dollars when it was built hundreds of years ago! The Basilica boasts another incredible, riverside view, along with several beautiful bridges spanning the Danube. On the other hand, it was a sobering experience to see the poverty in that city. The homeless in America have it tough; the homeless in Budapest are lucky if they are alive tomorrow.
Here is a picture of me in the castle over-looking the Danube, with Parliament in the background: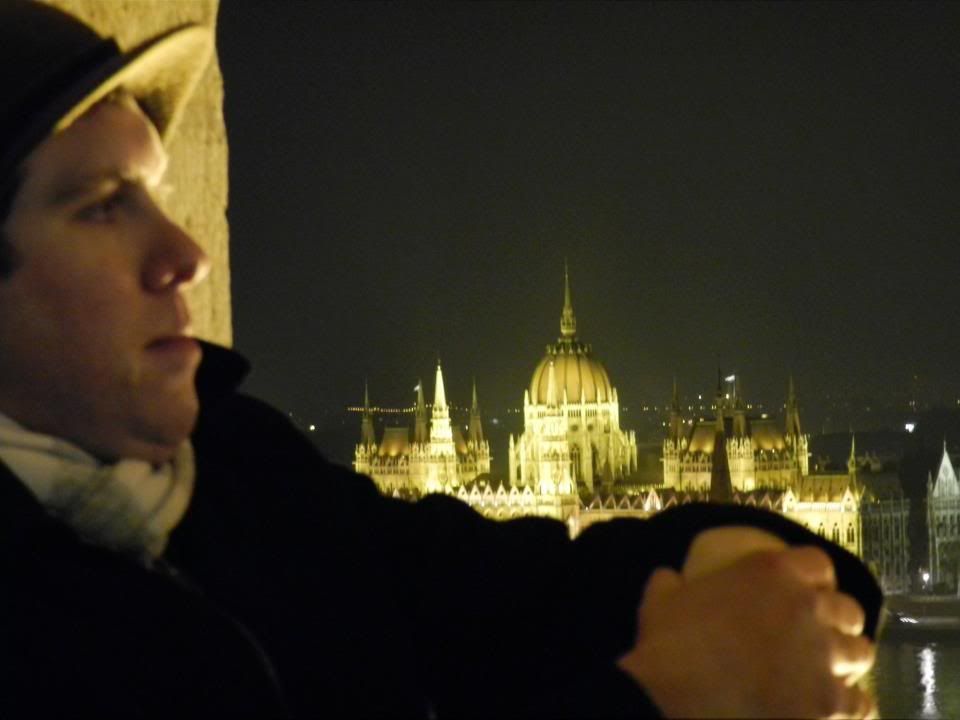 Back in Vienna, I'm still searching for a job, which is posing to be quite a challenge. Apparently it's pretty hard to find a job in a major world city, without a work visa, when you barely speak the language…who knew!? Anyway, life continues, and an amazing life at that. Here are some pictures from my recent adventures. Feel free to click them and check out the album on Photobucket.
Schönbrunn Tiergarten (The oldest zoo in the world)


Haus des Meeres (The Vienna aquarium)


Wiener Riesenrad (The Vienna Ferris Wheel)


Schönbrunn Palace (Vienna Summer Home)
This is the Gloriette at the top of the hill overlooking Schönbrunn Palace